Current trajectory exceeds Ava's retirement goals, expert says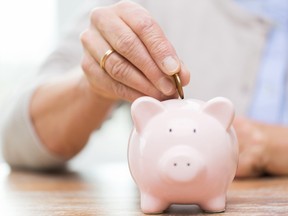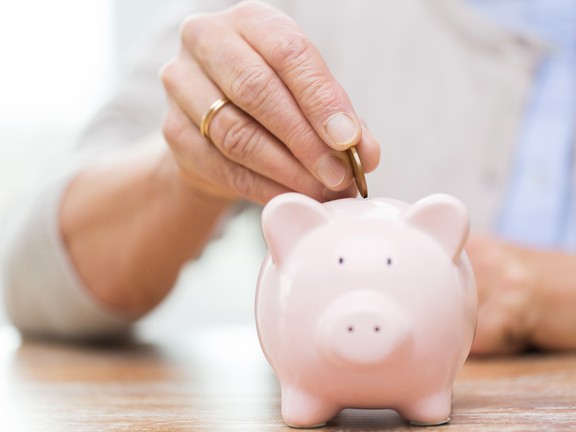 Reviews and recommendations are unbiased and products are independently selected. Postmedia may earn an affiliate commission on purchases made through links on this page.
Content of the article
By Julie Cazzin with Brenda Hiscock
Content of the article
Q: I am 40 years old and I want to retire at 65 with an after-tax net income of $70,000 per year. I currently earn $120,000 as an engineer. I recently did a quick math, and assuming I live to be 100, I'll need to save almost $2 million to afford this retirement plan. That's a lot of money to save for me. Right now I save $25,000 a year for retirement and have about $350,000 between my Registered Retirement Savings Plan (RRSP) and my Tax-Free Savings Account (TFSA) , invested in a combination of exchange-traded funds (ETFs), government bonds and employer funds in a group RRSP.
Content of the article
My investment mix is ​​60/40 equity/fixed income and my annual investment returns have been good, averaging 6% net per year for the past several years. I also own a $750,000 condo with my spouse and we have a four-year-old child for whom we are saving in a Registered Education Savings Plan (RESP). Our mortgage will be paid off in 10 years. My spouse and I are not married and do not plan to marry. I therefore prefer to plan my retirement savings as if I were single. Am I on track to retire at 65? — Ava in British Columbia
Content of the article
PF responses: Ava, you've given serious thought to retirement and you have a long-term horizon ahead of you to get it right. Your goal of an annual after-tax income of $70,000 suggests spending $70,000 per year. If that's $70,000 in today's dollars, that could be nearly $115,000 a year at age 65, assuming 2% annual inflation. Inflation is currently a hot topic, but we will project long-term inflation around the Bank of Canada's 2% inflation target.
If we assume you are eligible for the maximum Canada Pension Plan (CPP) and Old Age Security (OAS) benefits, this will provide you with approximately $38,000 in pre-tax income at age 65. CPP and OAS are indexed to inflation, which helps meet your growing expenses throughout retirement. You can also delay them until age 70 to get a higher benefit, which might work well in your situation. It will be important to review the timing as you approach retirement.
Content of the article
If you continue to contribute a total of $25,000 a year to your RRSP and TFSA accounts, you could have saved well over $2 million by age 65, assuming those contributions keep pace with inflation. But the 6% annual return you've historically earned on your balanced investment portfolio may be harder to achieve in the future. Assuming a more conservative net return of 4.5% on a portfolio of relatively low-cost ETFs and a group retirement plan, $25,000 of indexed contributions could translate to almost $2.5 million saved by the time you turn 65.
Between minimum withdrawals from a Registered Retirement Income Fund (RRIF) from age 65 — the age I used for you to begin your RRIF withdrawals at the expected rate of four percent of the value of your RRIF annually at that time and supplement that income with tax-free TFSA withdrawals — the numbers show your investments could last well beyond 100 years. Remember, you don't have to wait until age 71 to withdraw from a RRIF. Indeed, early withdrawals coupled with the start of CPP and OAS at age 71 often make sense because most of the time they offer a higher estate value if you live past 83.
Content of the article
But there are other things to consider. Your mortgage will be paid off in 10 years. This will result in additional cash flow which could also be used for retirement savings. Your RESP contributions will be made in 13 years. You might also have additional cash flow.
However, you also need to consider whether your expenses may increase or decrease as your four-year-old gets older. Perhaps these expenses will decrease if you pay for daycare, giving you even more opportunities to increase your savings. Future gifts to your child may be something you'll want to consider in your planning, as more and more parents are helping their children get started with down payments on a first home, car purchases and expenses. of marriage.
FP Answers: Is it still a good idea to take CPP at age 65?

FP Answers: Should we withdraw money from our RRSPs, TFSAs or both to put down money on our first home?

FP Answers: What's the most tax-efficient way to tap into my $5 million investment portfolio?
Content of the article
Do you plan to downsize in retirement? Will you receive an inheritance? If so, you may be saving more than you need. It might be helpful for you to review your financial roadmap and re-evaluate your retirement savings goal.
If you're saving too aggressively and might otherwise have more room in your budget for your four-year-old's vacations, charitable donations, or activities, a retirement planning exercise with a paid financial planner might help you identify these options.
I respect that you and your partner do things separately, but there may be opportunities to concentrate your tax-deductible retirement savings in the name of the higher-income spouse, or take advantage of other good options such as correspondence of the company savings plan. Either way, it looks like you're on a good path.
Content of the article
As a parent of a young child and breadwinner, you should also review your life and disability insurance. Your greatest asset is your ability to earn an income, so it's important to ensure that adequate coverage is in place to ensure your family's financial security in the event of an unexpected illness or death.
Projecting with a planner can open people's eyes to what's possible in their lives. In a situation like yours, Ava, where you are exceeding your retirement goals on your current trajectory, you may want to consider other options such as retiring earlier, spending more, giving presents, and traveling. The possibilities are limitless. You are well on your way to a comfortable retirement.
Brenda Hiscock is a Certified Fee-Only, Advice-Only Financial Planner with Objective Financial Partners Inc. in Toronto.
_______________________________________________________________
For more stories like this, sign up for the FP Investor newsletter.
________________________________________________________________