Google Sheets comes with some useful features and functions, one of which is the ability to merge cells. You can combine cells in Google Sheets into one larger cell, as in Microsoft Excel. When you run out of room or need to create a cell that spans multiple columns or even multiple rows, you may want to merge a cell with others. When working with large spreadsheets, this feature can make your job easier.
This cell merge tool is not limited to horizontal merging in sheets; you can also merge cells in a vertical orientation. You can actually combine any number of cells using this method. It can be done on all your devices including mobile, desktop, laptop and Tabletbecause Google's Workspace suite is entirely cloud-based.
Read also Merge cells in Google Sheets on desktop

1.
Go to Google Sheets and open the spreadsheet you want to work on.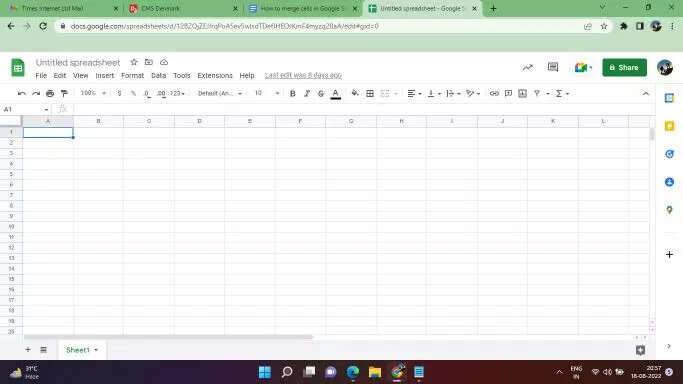 2.
Select the cells you want to merge.
3.
Click on the Format top toolbar menu.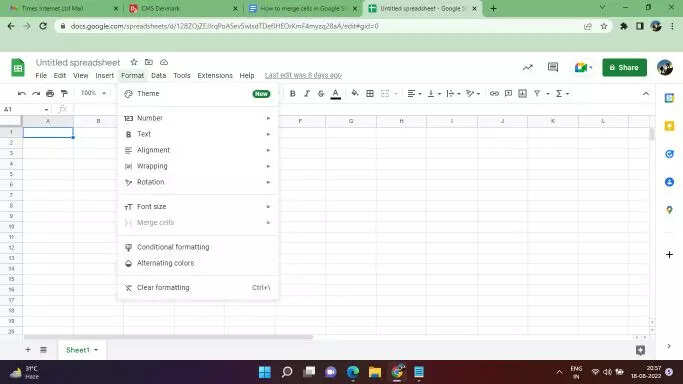 4.
Select Merge from the drop-down menu, then select the merge method you want to use. You can merge horizontally, vertically or all at once.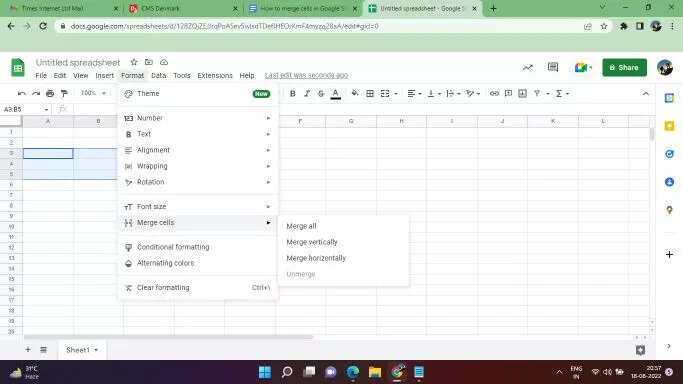 Note that some options may not be available depending on the number of cells you have selected.
Merge Cells in Google Sheets on Android or iOS Device

1.
On your Android or iOS device, open the Google Sheets app and create a new spreadsheet or edit an existing one.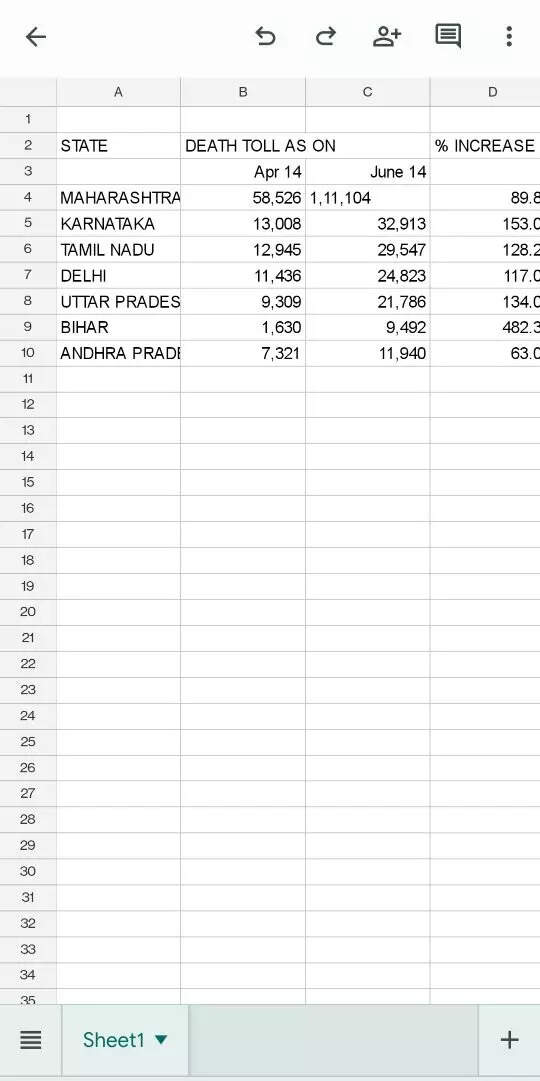 2.
Select the cells you want to merge.
3.
At the bottom of your screen, a new toolbar will appear.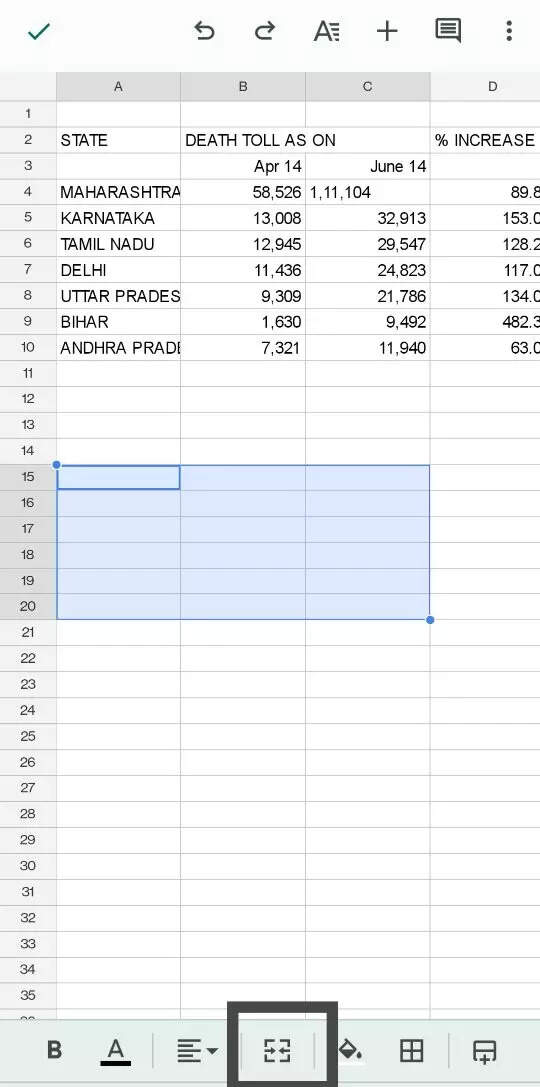 4.
Tap the Merge icon available next to text alignment tools and bucket fill button.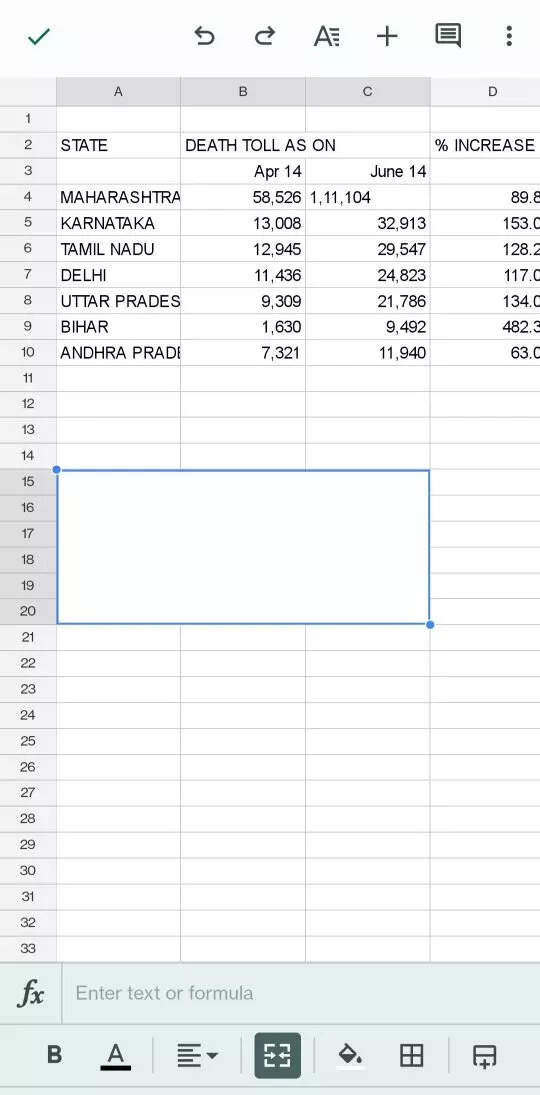 FacebookTwitterLinkedIn
---