In late June 2022, Wildsight Golden started a new Upper Columbia Swallow Habitat Improvement Project thread by placing 50 Motus tags (wildlife tracking devices) on 50 threatened bank swallows. This was done in partnership with the Canadian Wildlife Service of Environment and Climate Change Canada. The collaboration also installed three large Motus wildlife tracking stations in the Columbia Valley, as well as a smaller tower at one of the settlements on Shuswap Band lands, with their permission.
Motus wildlife tracking technology is used to help identify areas used during breeding and post-breeding (i.e. before fall migration) by Bank Swallows. This information is essential to help protect Bank Swallows in northern Columbia/Upper Columbia (e.g., by learning which areas are important to conserve, enhance, or restore for Bank Swallows) and other breeding sites in Canada. Additionally, using Motus receiving stations located throughout the Western Hemisphere, tagged individuals will be tracked during fall migration, providing unprecedented information on migration timing, routes, stopover locations and wintering areas. This information is essential for forming international collaborations that will conserve and restore swallow habitats and populations throughout the year.
This work is financially supported by the Columbia Basin Trust's Ecosystem Enhancement Program, the Fish and Wildlife Compensation Program, and the local Columbia Valley Conservation Fund. Our sincere gratitude goes to these donors. Many thanks to the Shuswap Band (Secwepemc Nation) for supporting this program, including permission to access and use the land.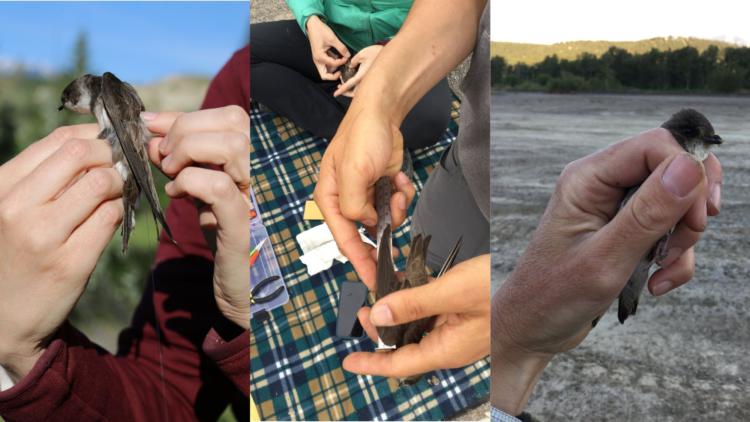 To learn more about this program, email [email protected] or visit the website here.
(All photos courtesy of Rachel Darvill)